Welcome to Phase One
We take a business approach to website development. We will ensure your website reflects the professional image that makes your company successful.
Our goal is to satisfy you, the customer.
WordPress
WordPress powered websites offer many advantages, including: Simplicity, Flexibility, Ease of Use, User & Role Management, Media Management, Search Engine Friendly, Multilingual, Easy Installation, and Upgrades.
Database Projects
Could you use an online database? Do you need to gather and use data for varied business purposes?
Let Phase One custom-build what you need to grow your business.
Creative?
Are you a creative person who doesn't have the time or desire to work on the technical aspects of today's modern websites?
Let Phase One do the technical work while you continue to do what you do best - the creative side of the web.
Relax!
Let Phase One help you with all your Internet-related tasks.
‹
›
(Position your cursor over a slide to pause it.)
Responsive Web Site Design
It's a given you want your website to be visually appealing, fast-loading, and easy to navigate. But it must be so on all the various devices available today from smart phones and tablets to laptops and desktops. That is the goal of Responsive Design. You don't want it to be fine on some devices but "broken" on others.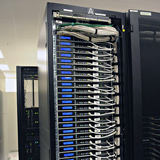 Hosting
Website hosting provides a home for your site. No matter who creates or hosts your website, be sure you have enough server space and bandwidth to allow for growth. With Phase One you can choose from a number of plans (or contact us to design a custom plan just for you).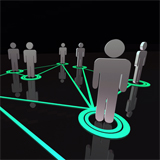 Our Clients
As you browse our clients' websites, keep in mind that website design, layout, color selection, images, etc. are all choices of the customer and may or may not be those of Phase One Web Site Design.